Complete turnkey Generator installation.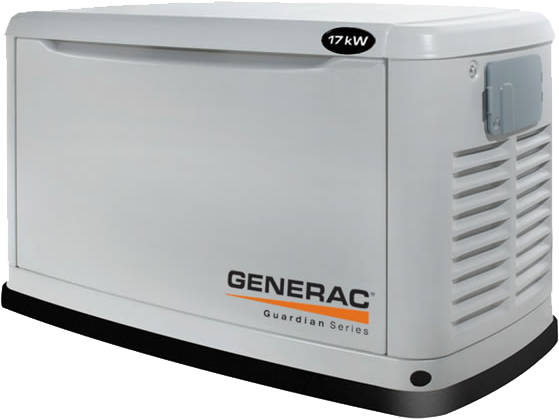 Your power can go out for any number of reasons. Sometimes a transformer simply fails due to age, occasionally a work crew nicks an underground cable, and other times an accident or storm causes damage to electrical poles or lines. When electrical service to your home or business is interrupted, a standby generator quickly detects it, starts up, and produces quiet, clean electricity.. So you can get on with your life. It's that simple.
DCS Electric, Inc. is a complete turnkey Generator installation company. We do it all! We will take care of all permits necessary, concrete work, survey, crane, propane tank installation, privacy walls, and much more. Let our experienced, licensed and trained professionals take the worry out of your next hurricane or cold snap!
We service what we sell but we also service what others have sold.

Our staff consists of manufacturer-trained specialists, ASE certified mechanics, master electricians, and journeyman electricians. All of our employees all participate in continuing education each year.
*****Free Estimates & Consultations*****
Emergency Repairs (7 days a week 24 hours a day)
We provide expert electrical services in these Palm Beach County cities:
West Palm Beach, Boca Raton, Boynton Beach, Delray Beach, Jupiter, Lake Harbor, Lake Worth, Loxahatchee, North Palm Beach, Palm Beach, Palm Beach Gardens, South Bay, and Wellington. We provide expert electrical services in the following Zip Code areas in Palm Beach County:
33401 33402 33403 33404 33405 33406 33407 33409 33411 33412 33413 33415 33416 33417 33419 33420 33422 33427 33428 33429 33431 33432 33433 33434 33464 33481 33486 33487 33488 33496 33497 33498 33499 33424 33425 33426 33435 33436 33437 33472 33473 33474 33444 33445 33446 33448 33482 33483 33484 33458 33468 33469 33477 33478 33459 33449 33460 33461 33462 33463 33465 33466 33467 33470 33408 33410 33418 33414 33493 33480
I should have done this review years ago. We have been using Doug and his company for years. They are honest and trustworthy. We have never had an issue and have always felt taken care of. They do the right thing and let me know what is going on. It is hard to find honest trade people - they are one of them. HIGHLY recommend.
It was a pleasure deling with DCS frm the beginning. Price was fair and they showed up when they said they would. I would recommend and reuse DCS Electric.
My experience with DCS Electric started back in March. I don't normally take the time to write reviews, but when someone impresses me so much, I feel a duty to let people know about the exceptional service! I had hired another electric company to rewire my garage, but by the time they were done, everything was in shambles. A friend recommended DCS electric and I can't say enough wonderful things about them. Not only did they fix the botched rewiring from the first company, they repaired so many other misc. electrical hazards around my house--inside and out. Was so impressed with the extremely reasonable bill and knowledgeable staff, I used them again for my kitchen remodel. I had no idea where to start. The owner of the company, Doug, was so helpful with his suggestions. He helped narrow down the options that would work with my specific kitchen design. Without his input, my kitchen would have been a botched wreck! After the design was in place, his employees were incredible with carrying out the job. Leon was the best! Job completion was ahead of schedule and the final bill??? Way less than I expected! I wish all service companies were as reliable and reasonable as DCS Electric!
My husband and I moved to the area a few months ago and were skeptical of which business to turn to in regards to our kitchen and bathroom remodel in our new home. I could not believe how well the owner and his employees treated us! Consider me completely blown away with their professionalism, efficiency, and great prices. I highly reccomend to anyone looking for expert advice and just excellent service overall. It's a 10 star rating from me hands down.
DCS has been doing my electrical work for over 20 years. They wired my entire home, installed outdoor lighting that makes my home the envy of the neighborhood. Never a problem. Always polite, prompt and offering top notch customer service. Have recommended them to all my family and friends.
Great service great prices we have been using DCS Electric for over 10 years. They came out today within 30 minutes of my call and fixed my pool pump.
Doug and the team always make stressful situations easy and comforting. They are on time, honest and do impeccable work. 5 stars!
Excellent customer service. High end results. We remodeled our kitchen and DCS was courteous, prompt and professional at all times. Highest recommendation. High hat lights installed and under the counter cabinet lighting just makes the kitchen so beautiful.
I just had my new ice machine installed by DCS Electric and couldn't be happier. Fast on time service and very professional. These guys really know what they are doing. I had a few special request but Corey said no problem and got the job done!